Mango & Chipotle Fish Tacos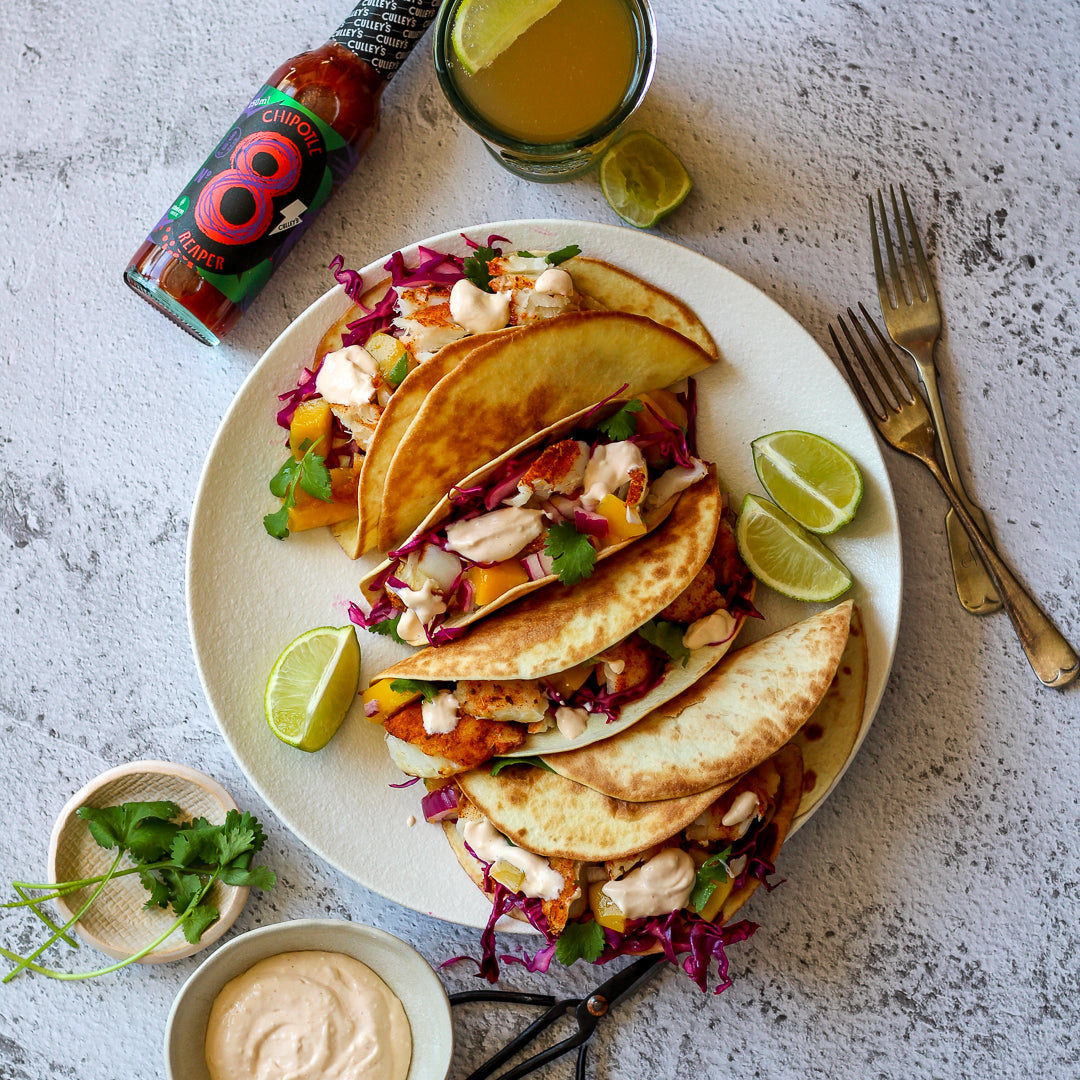 Ingredients
1/4c mayonnaise
3T plain unsweetened yoghurt
1T Culley's chipotle reaper hot sauce
1c red cabbage, shredded
1T lime juice
2c mango, diced
1/2c red onion, finely diced
1/4c coriander, chopped
1T apple cider vinegar
400g white fish fillet
2T Culley's taco seasoning
8 small tortillas
Method
Preheat the oven to 200˚C and line a baking tray with baking paper.

In a small bowl, mix together the mayonnaise, yoghurt, sour cream and hot sauce. Refrigerate.

In a medium bowl, mix the red cabbage and lime juice and set aside.

In another medium bowl, gently mix together the mango red onion, coriander and vinegar.

Pat the fish dry with paper towels then season with the taco seasoning. Place the fish onto the prepared baking tray and bake for 10-12 minutes, depending on the thickness, until the fish flakes away with a fork.

Heat each side of the tortillas in a frying pan so lightly char then fill with the slaw, fish, mango salsa and chipotle sauce.