Chipotle Quesadillas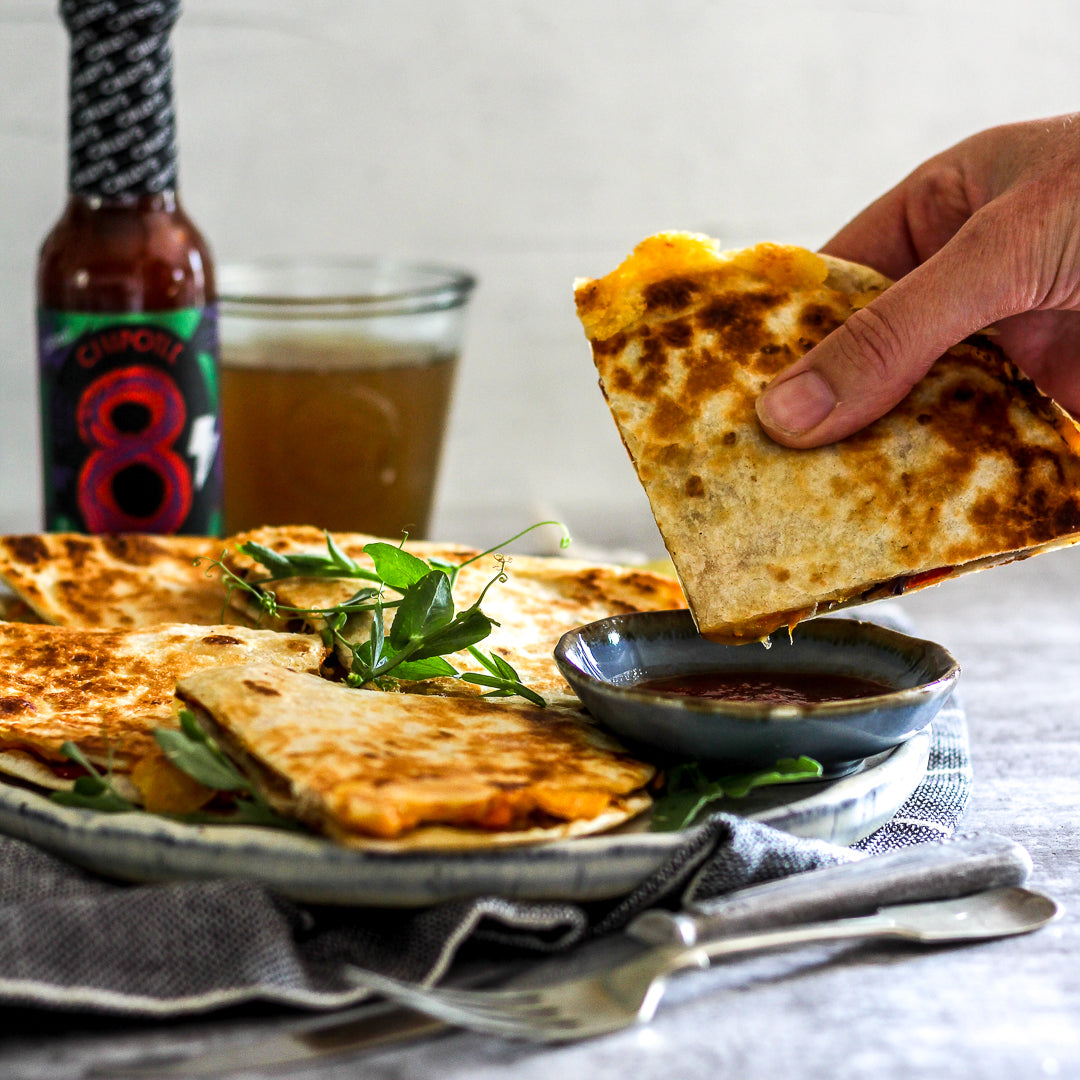 Ingredients
1 medium orange kumara
1/2 red pepper, chopped
1/2c black beans, rinsed and drained
1/4c corn kernels
1T Culley's chipotle reaper hot sauce
1T Culley's taco seasoning
4 large tortillas
1 avocado, mashed
1c grated cheese
1t olive oil + 2 extra drizzles
Topping ideas
Sour cream
Coriander
Extra hot sauce
Method
Prick some holes in the kumara with a fork and spread with a drizzle of oil. Wrap in two paper towels and microwave for 8-10 minutes, or until very soft. Allow to cool for 5 minutes before removing the skin and mashing the flesh.

In a large frying pan heat the olive oil over a medium heat. Cook the red pepper for 5 minutes, or until softened. Add the black beans, corn, Culley's hot sauce and taco seasoning. Cook for another 3 minutes then transfer to a bowl and wipe the pan clean with a handy towel. 

Spread the kumara mash evenly over two tortillas. Top with the avocado and bean mixture. Sprinkle with the cheese then place the remaining two tortillas on top. 

Heat a drizzle of olive oil in the fry pan over a medium heat and cook the quesadillas one at a time until browned. Gently turn and brown the other side. (Alternatively, toast in grill press).

Slice and serve.