Culley's Buffalo Wings & Dip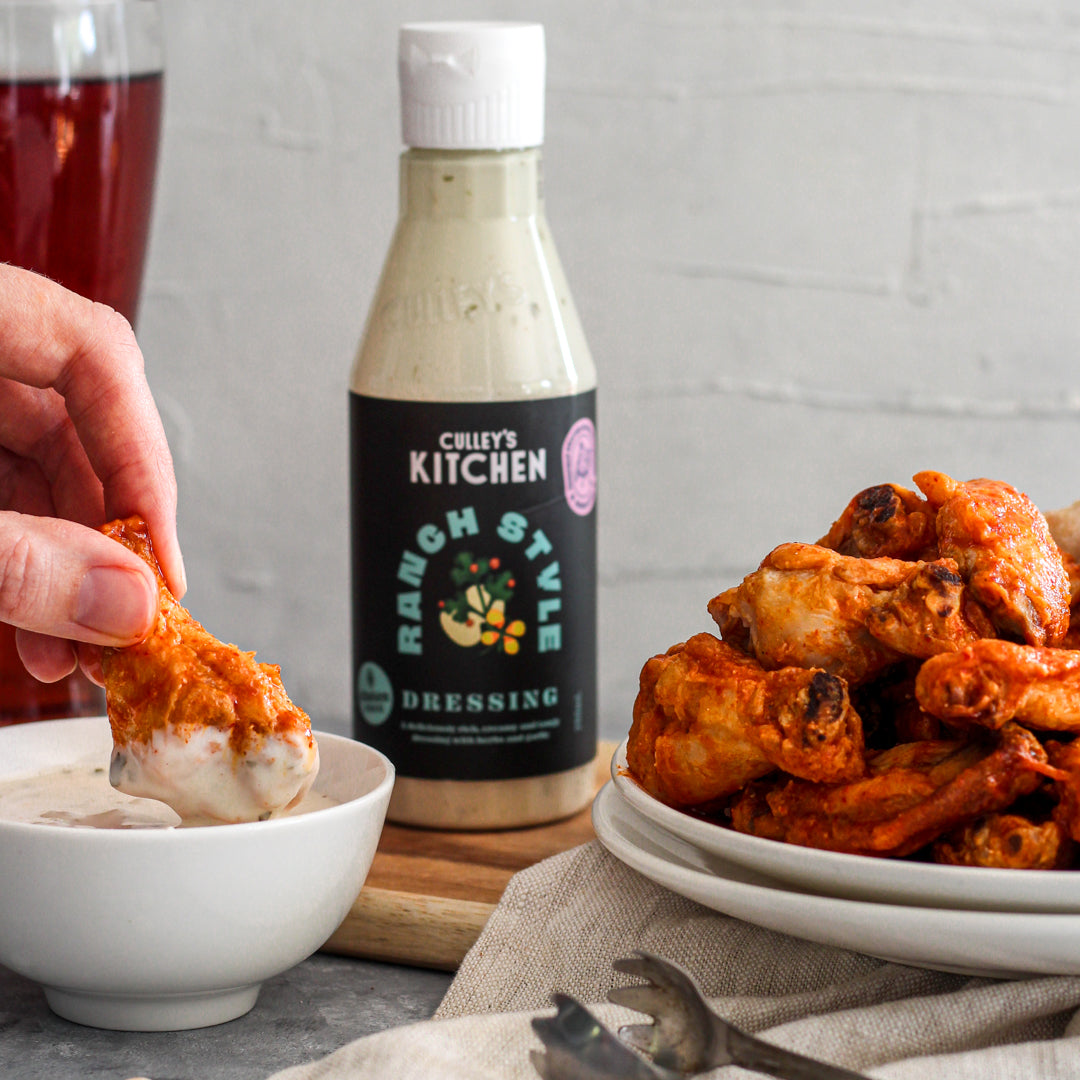 Ingredients
1kg chicken wings or nibbles
Culley's Buffalo Wing Sauce
Culley's Smoky Chicken Rub
Culley's Ranch style dressing
Method
Preheat the oven to 120˚C. Line a baking tray with tin foil then place a lightly oiled rack on top. 

Pat the chicken wings dry using paper towels then place into a large ziplock bag with Culley's Smoky Chicken Rub. Shake until well coated.

Place the wings onto the rack and bake in the oven for half an hour on a lower rack.

Move to a higher shelf and bake for an extra 40 minutes at 230˚C.

Warm Culley's Buffalo Wing sauce in a saucepan.

Once the wings are nice and crispy, toss in the warmed Culley's Buffalo Wing sauce and serve with Culley's ranch style dressing.