Chipotle Nachos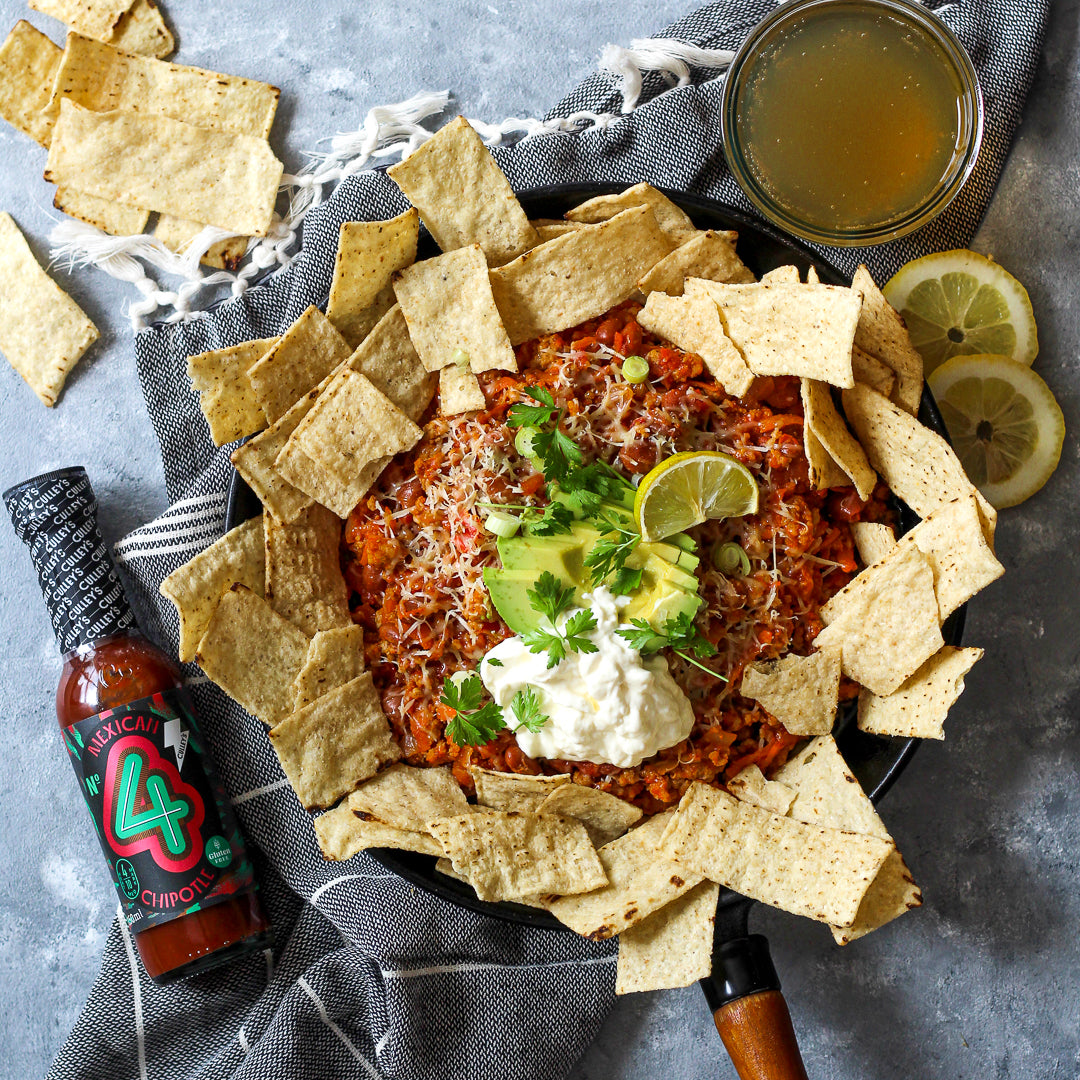 Ingredients
500g beef mince
1 onion, chopped
3t garlic, minced
2t ground cumin
1t smoked paprika
1t ground coriander
3T tomato paste
1 can of tinned tomatoes
1 can of kidney beans
1c beef stock
2T Culley's chipotle hot sauce
1 carrot, grated
Salt and pepper
To serve
Nacho chips
Sour cream
Grated cheese
Avocado/guacamole
Coriander
More Culley's chipotle hot sauce to taste
Method
In a large fry pan, heat the mince and onion over a medium-hot heat until the mince is brown and crumbly. 

Add the garlic and spices and cook for an extra minute.

Mix in the rest of the nacho mix ingredients and bring to the boil, then reduce to a simmer for 30 minutes until the sauce has thickened some more. Season to taste then serve on top of nacho chips and topped with your chosen toppings.