Mexican Chipotle Nachos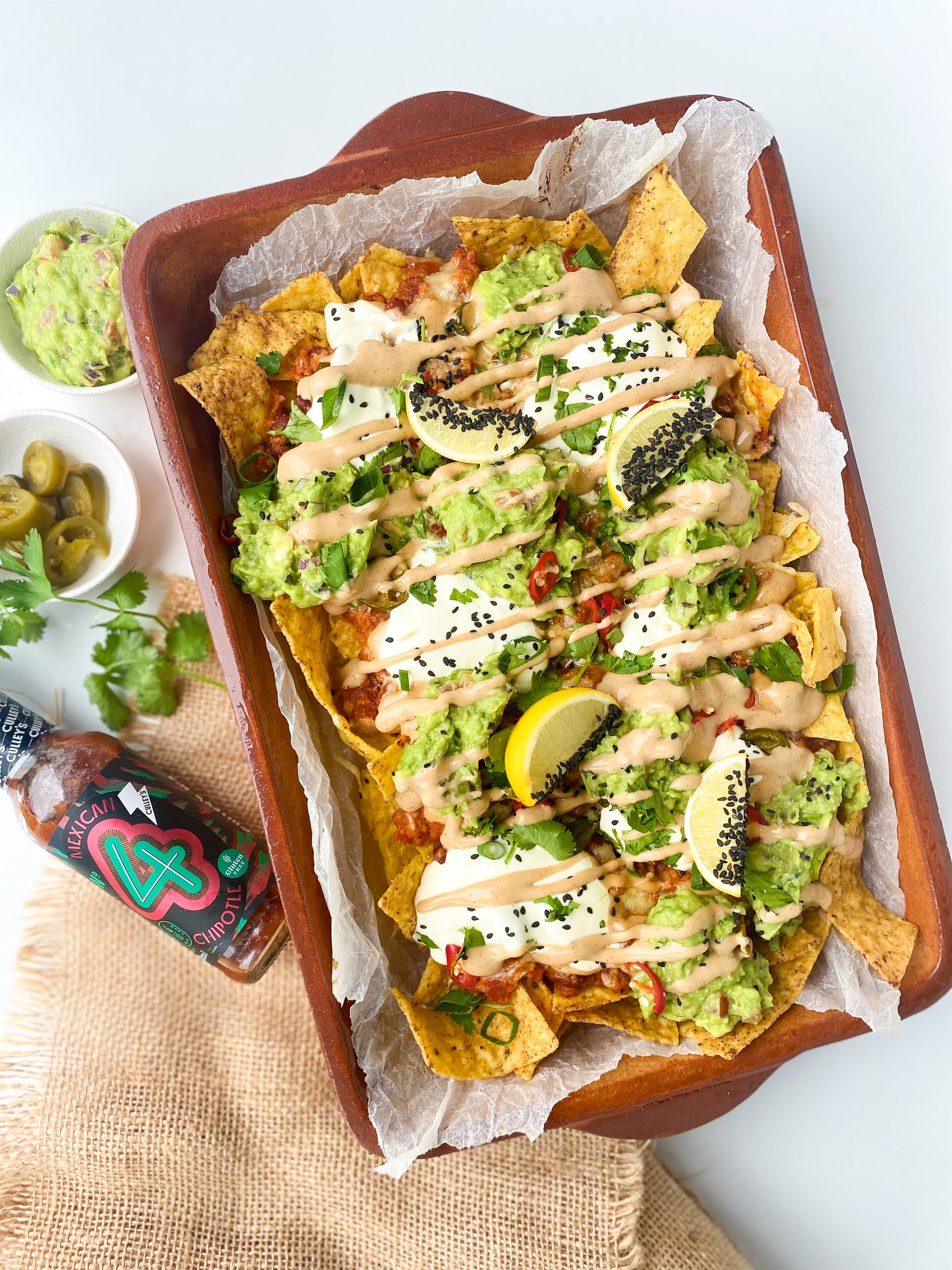 Ingredients: 
1 bag of corn chips 
1 Tbsp oil 
1 small brown onion finely diced 
S & P to taste 
1 tsp crushed garlic 
1 tsp paprika powder 
2 cups of soaked T.v.p
1 vegetable stock cube 
1 can of diced tomatoes 
1 can of red kidney beans 
1 tsp lime juice 
For the garnish: 
1 cup of grated cheese 
Jalapeño slices to taste 
Sour cream 
Guacamole or mashed avos 
Coriander 
Chopped spring onion 
Sesame seeds 
Chopped red chilli 
Culleys Smokey mayo 
Method: 
Preheat oven to 160 degrees and line a large oven proof dish with baking paper. Heat a large non-stick fry pan with 1 Tbsp of oil. Sauté onion with s&p, garlic, paprika and Culleys no.4 Mexican Chipotle sauce for 5-8min. Add the t.v.p, crumbled stock cube, tomatoes, kidney beans and lime juice. Cook on medium heat for a further 10-15min. Pour the bag of corn chips into the oven proof dish and top with the nacho mix, grated cheese and jalapeños. Bake in the oven for 15min or until the cheese is melted fully. Top with the rest of the garnish ingredients and you're ready to serve.